This is a summary of the Case Study submitted to PebblePad's 'Charting New Courses in Learning and Teaching' conference.
Newcastle Business School, in collaboration with Northumbria University, has reimagined the use of PebblePad to enhance degree apprenticeships, emphasising competency development, self-reflection and a streamlined learning journey.
The ambition
Newcastle Business School (NBS) at Northumbria University is renowned for its excellence in business management education.
Seeking to further enrich their degree apprenticeship programs, NBS partnered with PebblePad to redefine how the platform could support apprentices' learning journeys.
Previously, PebblePad was introduced at the inception of all Degree Apprenticeships, primarily focusing on record-keeping and reflective practice. However, this approach faced challenges such as incomplete records and a significant workload post-graduation for the End-Point Assessment (EPA) portfolio.
The ambitious goal was to boost apprentice engagement and alleviate the EPA process's workload. This transformation involved shifting its use of PebblePad as simply a 'portfolio platform' to embracing its full capabilities as a comprehensive Learning Journey Platform, aligning with apprenticeship standards.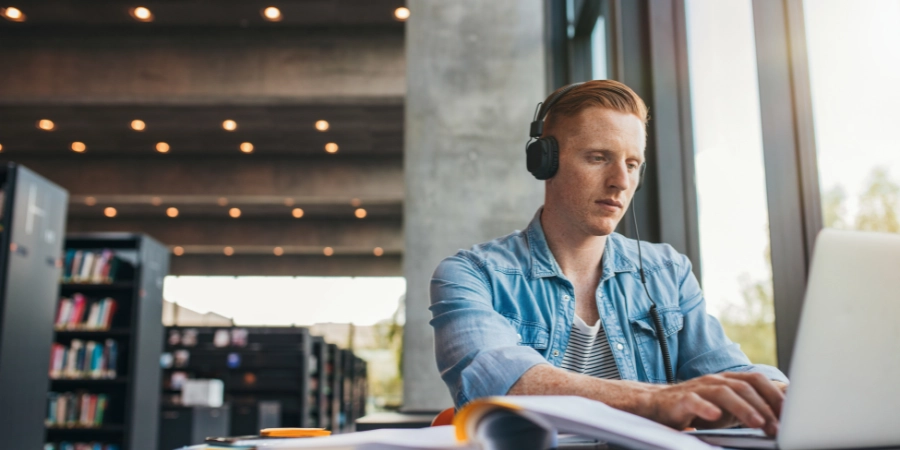 The solution
What began as minor workbook adjustments evolved into a fundamental shift in PebblePad's use. The apprentices' entire journey, from day one to EPA portfolio submission, was meticulously mapped out. The focus shifted from completing PebblePad workbooks to a structured sequence of self-analysis, personal development, and evidence collection, all enriched by workshops and one-on-one meetings.
Integration with Blackboard Ultra simplified template access, ensuring automated and seamless inclusion in the ILP for assessors' review.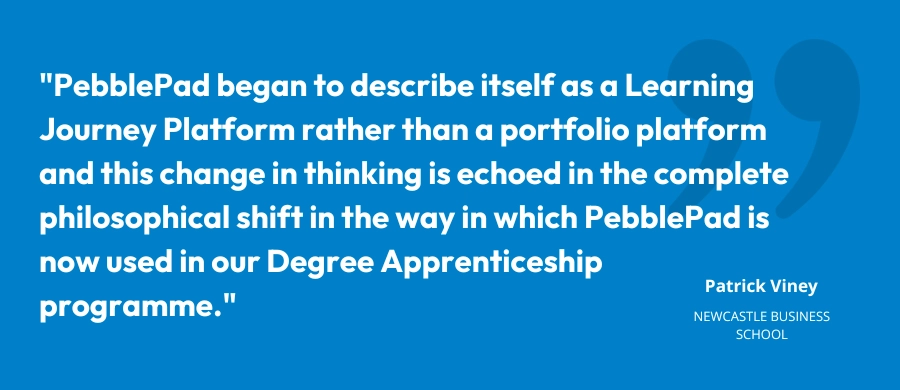 Ultimately, this innovative approach enhanced apprentice engagement, reduced the workload associated with EPA portfolio completion, and paved the way for a more structured, supportive learning journey.
To read the full case study complete the form below.