TECHNOLOGY, EXPERTISE AND PASSION
Built for the ambitions of higher education. The platform provides educators with powerful tools to support learning, teaching and assessment at scale.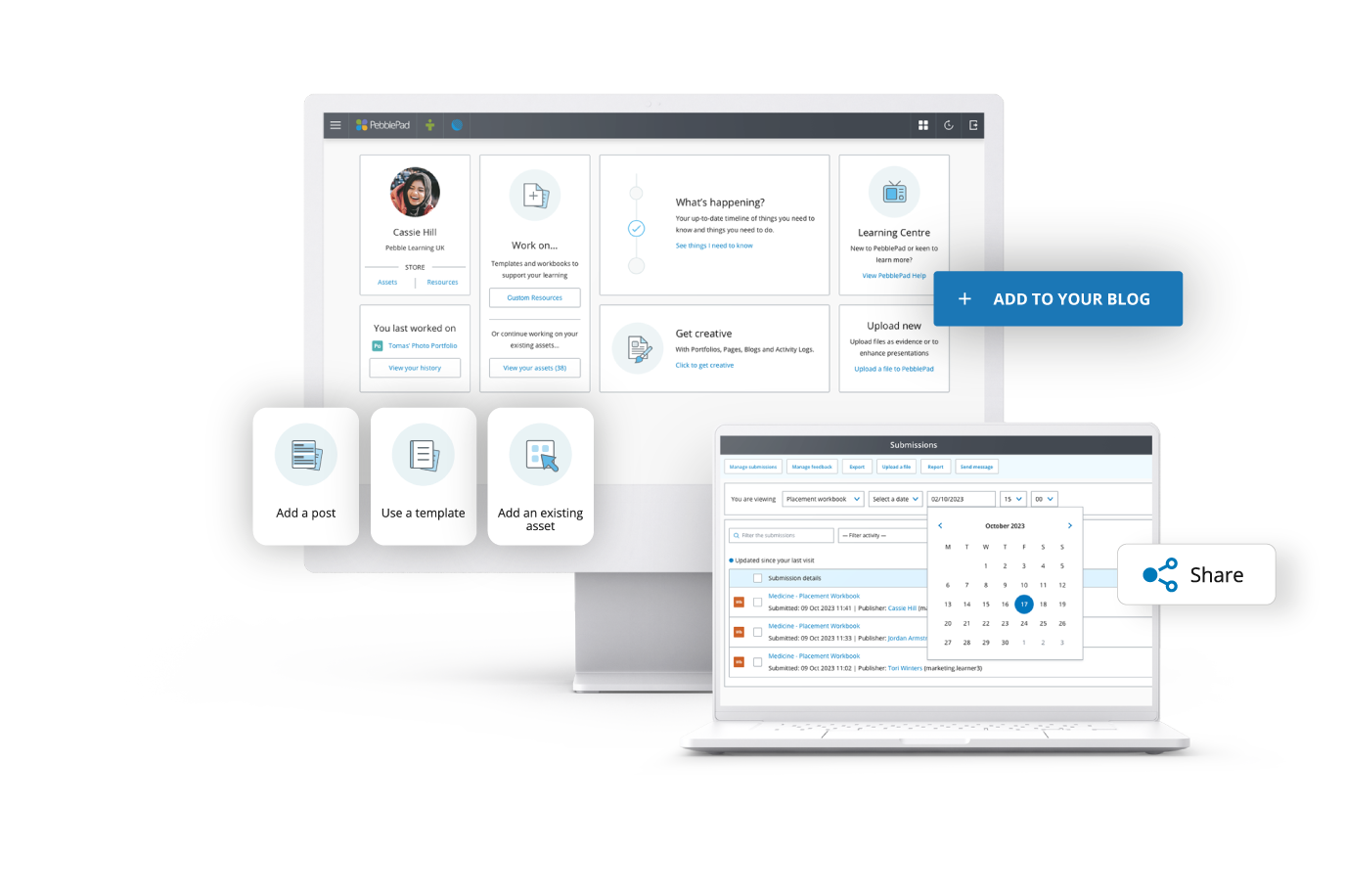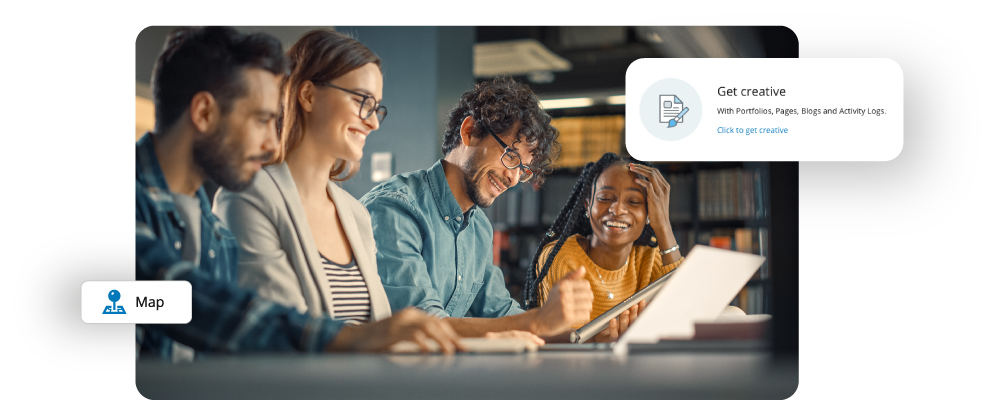 The Learning Journey Platform
PebblePad is the only eportfolio, workbook and assessment platform unifying the entire learning journey.
Our platform seamlessly supports all activities, from the classroom to work experiences and even temporary endeavours like study abroad. It's a vital tool for institutions committed to fostering holistic, well-prepared graduates who are ready to thrive in the ever-changing world of work.
Powerful teaching, learning and assessment tools
Since 2004 we've been building software that helps universities support, guide and develop students – from induction to graduation and beyond. Our comprehensive eportfolio, workbook and assessment platform helps learners to plan for, record and reflect on learning experiences, and collect, curate, share and showcase evidence of their evolving capabilities.
Intuitive Template and Workbook Builders allow educators to design and share frameworks for learning.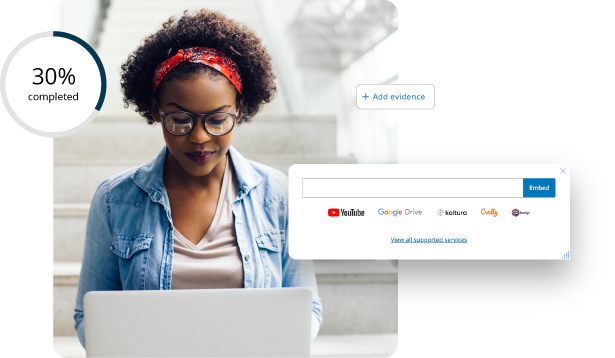 Download the PebblePad features and functionality guide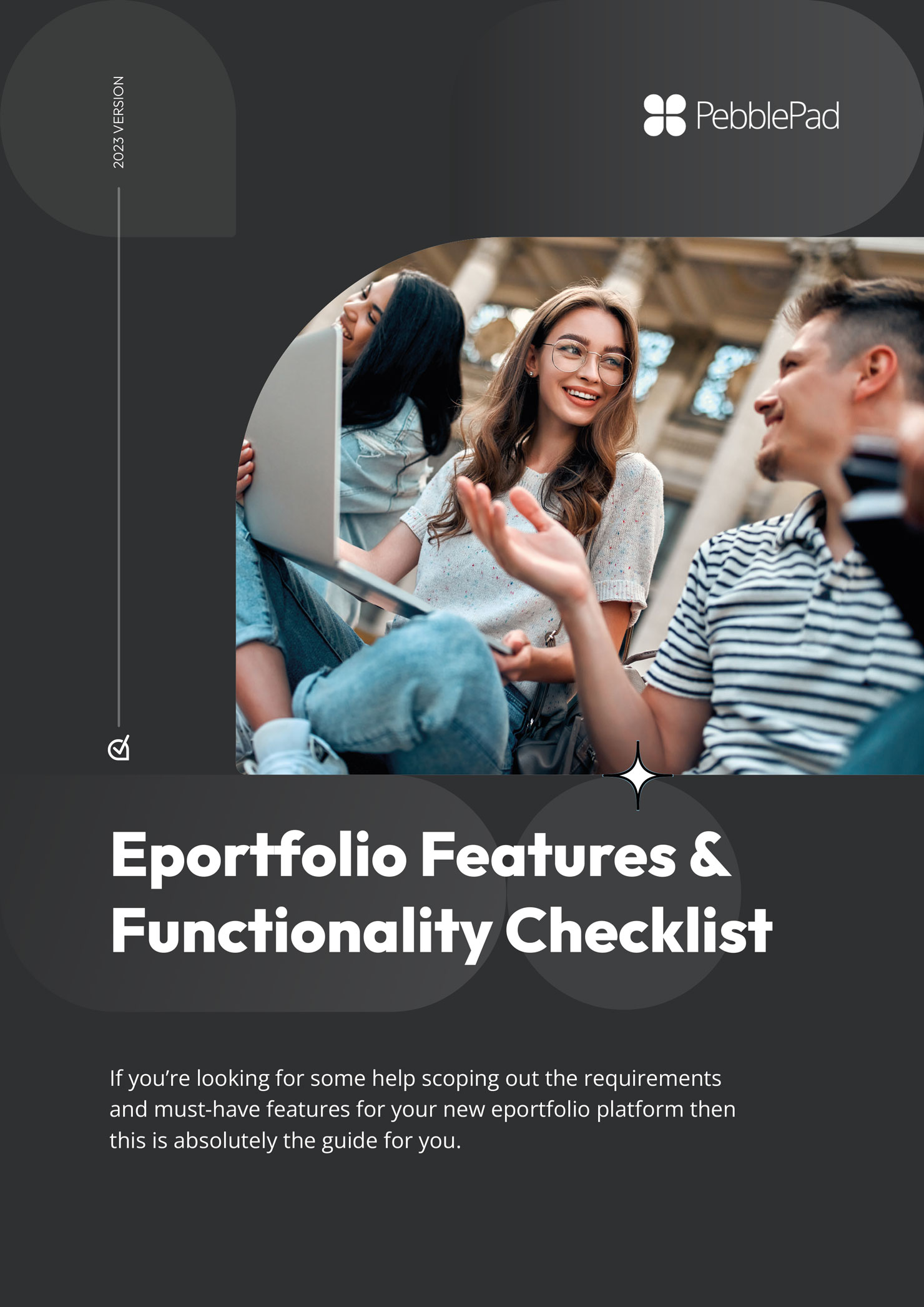 PebblePad takes pride in our commitment to security, excellence, and innovation.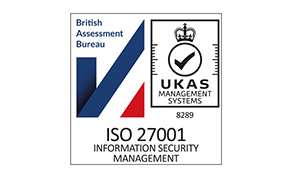 Your security is our priority. We've earned ISO27001, a globally recognized certification for information security, ensuring your data is in safe hands.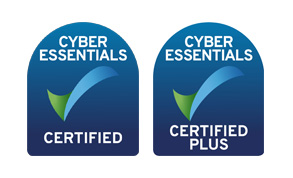 Protecting your data is non-negotiable. Our Cyber Essentials accreditations guarantee that we're equipped to fend off cyber threats.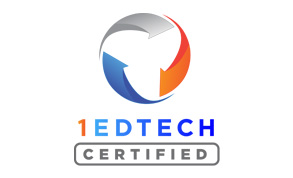 Shape the future of higher education. We're proud to hold the 1EdTech accreditation, a symbol of our dedication to excellence in educational technology. 
PebblePad integrates with your learning management system (LMS) as a core and complementary component of your digital learning ecosystem.
Enjoy seamless connectivity with your learning tools, including: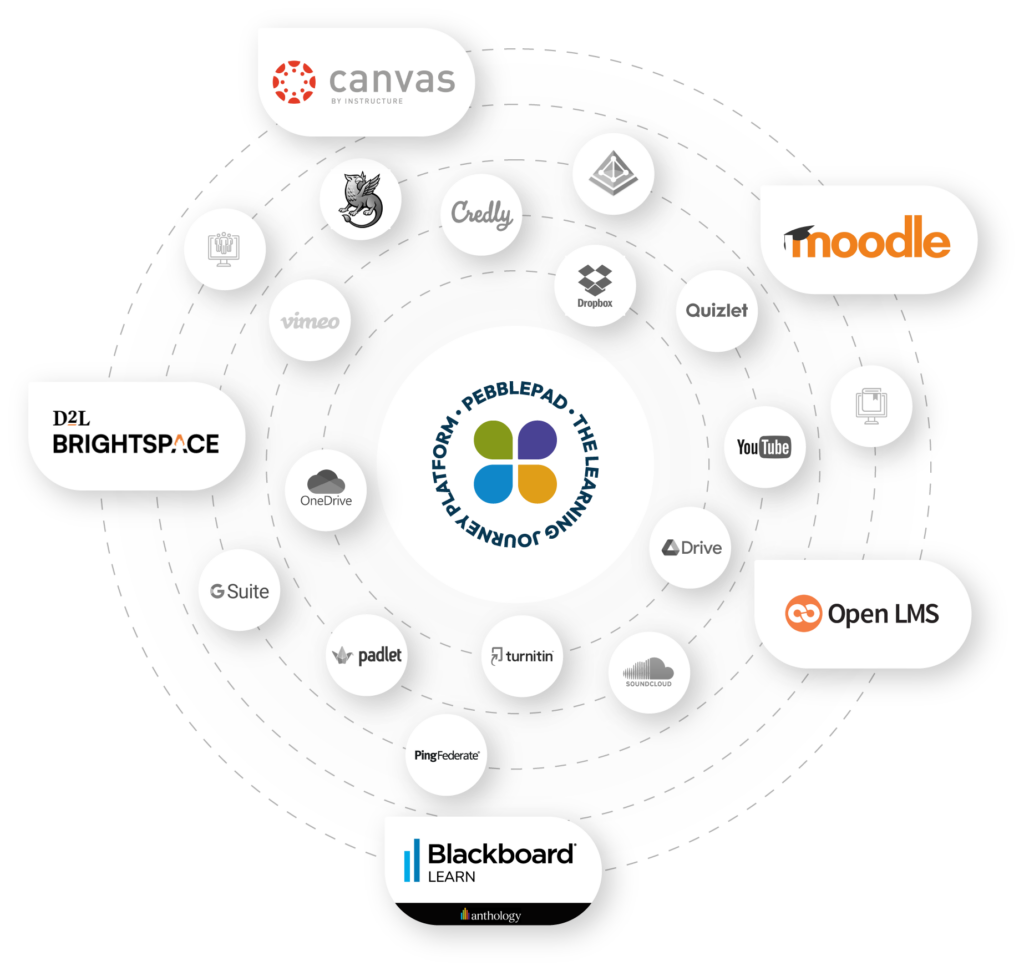 Seamless integrations for enhanced learning
PebblePad's integration partners extend the capabilities, functionality and interoperability of the platform to meet your specific needs.
Seamlessly integrate with your LMS. Powerful LTI integrations allow you to easily manage faculty members, students and grade synchronisation across platforms.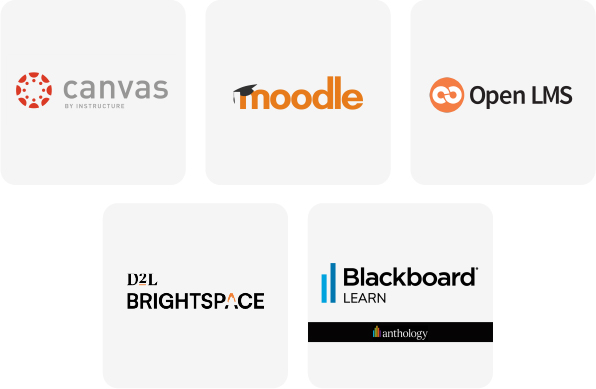 Robust platform capabilities
Our commitment to providing a comprehensive and secure platform for higher education institutions includes the following platform capabilities.
Safeguarding your institution's data is paramount—we're certified with Cyber Essentials, Cyber Essentials+, and ISO 27001, ensuring commitment to data security, regulatory compliance, and risk management.
Leading in authentication security with SSO, encryption, and GDPR compliance, safeguarding user privacy and data integrity.
Effortlessly syncs with your institution's LMS/VLE, certified with 1EdTech for seamless integration, supporting LTI 1.3 and legacy versions for a hassle-free connection
Versatile APIs enhance data flow and interoperability by integrating with Student Information Systems, Learning Management Systems, and Enrolment Systems.
Experience the convenience of PebblePad's fully hosted and managed Software as a Service (SaaS) solution, hosted in the secure Amazon Web Services cloud.
Scales seamlessly to accommodate your institution's growing needs, whether it's an increasing user base or expanding data requirements.
Unlock insights using PebblePad's advanced analytics and reporting tools. Drive informed decisions and assess performance effectively with our data-driven platform capabilities
PebblePad is committed to accessibility, aligning with the latest global accessibility standards to ensure that all users can fully engage with the platform. To learn more about what we're doing in this space, check out our Accessibility at PebblePad portfolio. 
Count on PebblePad's track record of high performance and reliability, with minimal downtime. PebblePad has an SLA guaranteeing 99.9% uptime.
PebblePad adheres to rigorous ISO 27001 standards with our Information Security Management System (ISMS) to ensure the highest level of data security and compliance
PebblePad's mobile app, PebblePocket, ensures accessibility from a variety of devices, including smartphones and tablets.
Provide an exceptional user experience. Our user-friendly interface and intuitive design make it easy for students, faculty, and staff to navigate and utilize the platform effectively.
PebblePad's integration with your SIS can streamline administrative tasks related to student data management and course enrolment.
Our customer success, learning design, and support teams will help you achieve your goals.
From planning to implementation, install, integrations, training and go-live, enjoy the support of our dedicated onboarding team to get your people up to speed quickly.
Collaborate with our team of Learning Designers to plan, design and build pedagogically strong PebblePad resources and workflows that drive adoption and achieve desired outcomes. 
Use the expertise of our team of trained educators to help you translate your teaching and learning objectives into powerful PebblePad workflows. 
Empower your team with training from the PebblePad Academy to ensure you can harness the full capabilities of the platform and train and support your users for maximum benefit.
Get world-class support from our global support team, with guaranteed response times and next level assistance and guidance for your internal support teams. 
Achieve your strategic goals and realise the true value of PebblePad with the guidance and support of your dedicated Customer Success Manager.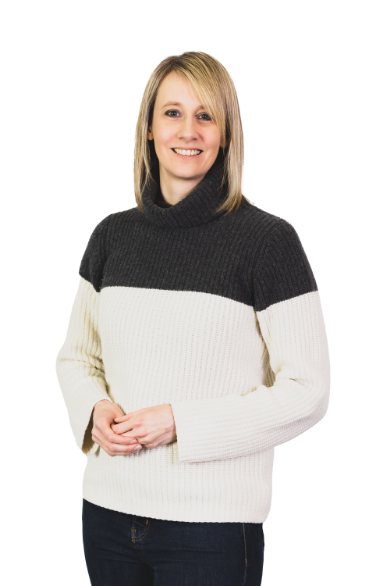 If you want to talk to a team who really understands your world, please get in touch today.