At PebblePad, we offer training and accreditation, which includes the PebblePad Essentials Course and the Capability Framework.
Our training will allow you to develop your skills, connect with peers and earn digital credentials badges via Credly, showcasing your proficiency with PebblePad.
Our training is facilitated by our PebblePad experts:
Jane Bradley
Learning Developer and Academy Lead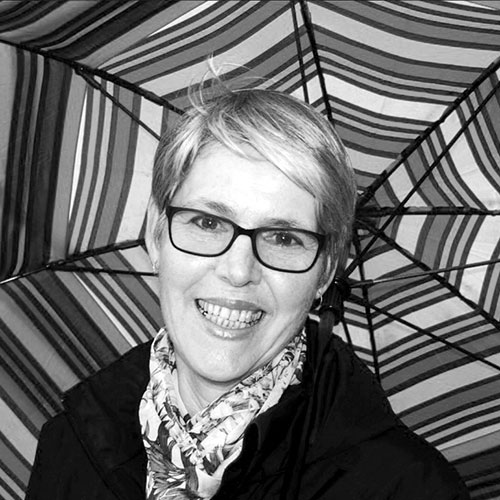 Jenny Masters
Learning Support Specialist
PebblePad Essentials Course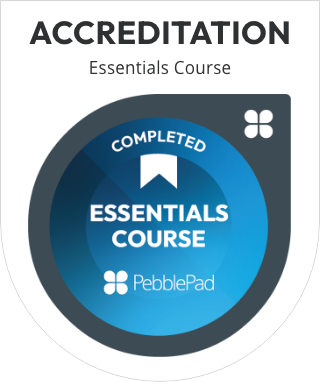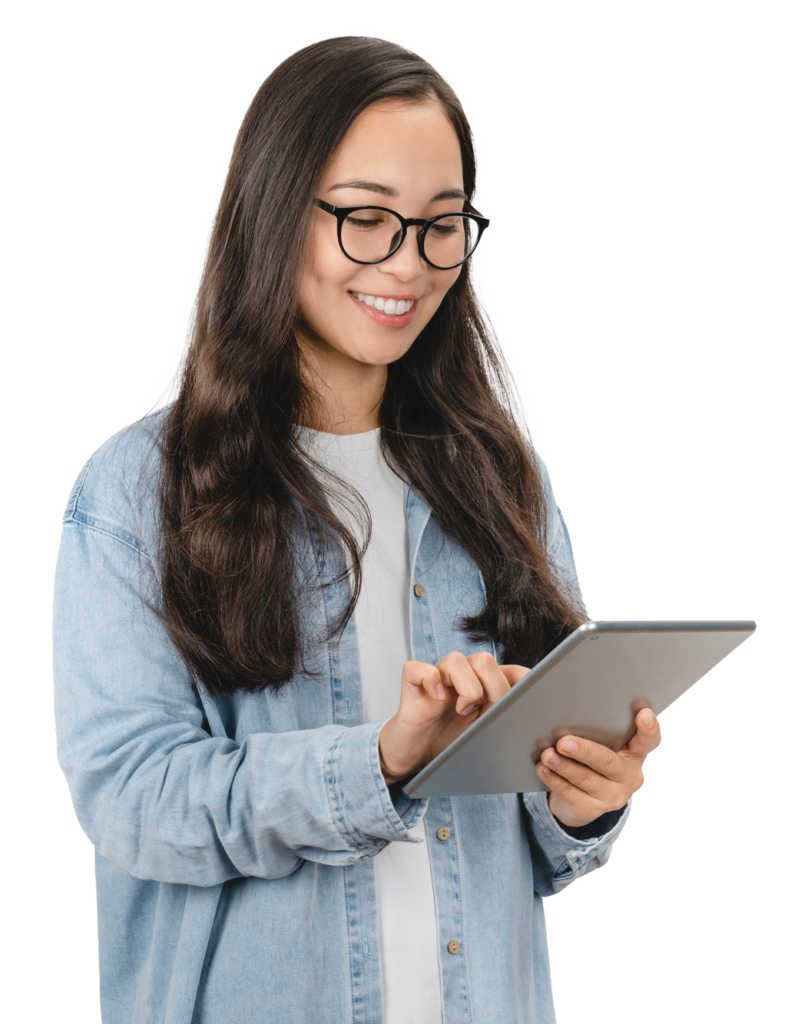 A blended learning course covering the PebblePad basics, including ATLAS Management, Content Building and ATLAS Assessment. This includes pre-seminar preparation activities and online seminars.
Access to the PebblePad Academy install.

PebblePad Workbook.

Learning portfolios.

 

Pre-seminar self-study allocated activities.

Online group seminars.

Individual feedback following each seminar.

 
Customers with internal support roles, including:
ATLAS Managers.

Learning Designers.

Support Agents.

Trainers.

 
Four weeks, plus an additional introductory meeting. 
The cost of the training is based on your current support package.  
Enhanced Support package: FREE for up to 10 named contacts.

Standard Support package: 150 GBP (288.99 AUD, 182.42 USD) per person + VAT.
Follow this link to see the current UK Essentials course dates – essentials course dates (email for information on dates in Australia, North America and other regions).
Orientation.

Content Building.

ATLAS Management.

ATLAS Assessment.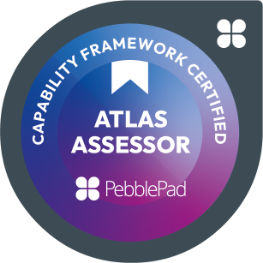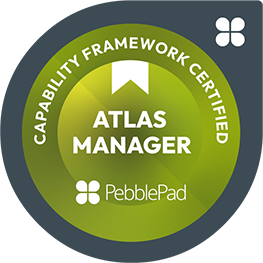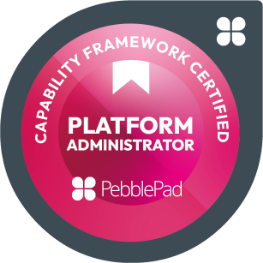 Self-paced modules for more advanced PebblePad users that can be completed and evidenced in your own time.
Access to the PebblePad Academy install.

Access to the Capability Framework.

Assessment of the Framework through formative feedback and a formal assessment.
Customers who have completed the Essentials course or experienced PebblePad users.
The Framework can be completed in your own time.
50 GBP (95 AUD, 62 USD) per person + VAT or included in the price of the Essentials Course.
Submission dates

31 January.
31 May.
31 October.
Platform Administration.

Content Building.

ATLAS Management.

ATLAS Assessment.

 
Enter your details below to to find out more about the Academy, or to enquire about a place on the Essentials course or the Capability Framework. You'll also receive a copy of our PebblePad Academy information sheet.