This is a summary of the Case Study submitted to PebblePad's 'Charting New Courses in Learning and Teaching' conference.
Programmes in JCU Business, in the College of Business, Law and Governance at James Cook University, have harnessed the power of PebblePad to support and empower students in multi-disciplinary projects, nurturing teamwork, real-world skills, and unmatched employability.
The ambition
James Cook University's bold vision centres on empowering graduates to become exceptional leaders.
The Multidisciplinary Project is a transformative venture where students unite diverse disciplines to conquer real-world industry challenges. This immersive journey hones teamwork, innovative problem-solving and critical thinking.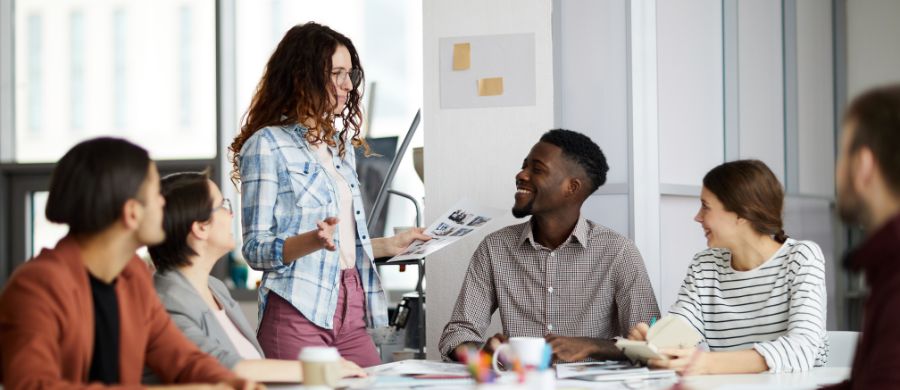 The solution
PebblePad provides students with a structured space to plan, document and reflect on their work. The Multi-Disciplinary Project Proposal Workbook plays a critical role in showcasing individual talents and collective successes to industry partners.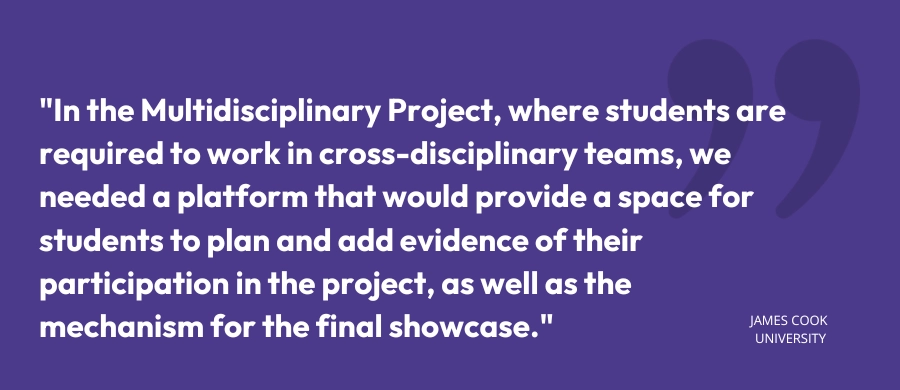 The PebblePad platform enables students to plan strategically, document their progress, and prepare for their final presentation with an audience of real-world industry partners.
To read the full case study complete the form below.