This is a summary of the Case Study submitted to PebblePad's 'Charting New Courses in Learning and Teaching' conference.
The University of Waterloo, a leader in experiential learning, partnered with PebblePad to streamline the assessment process for Master of Social Work students.
They're focused on empowering students to cultivate and articulate skills and competencies, as well as making explicit connections to professional practice.
The ambition
The University of Waterloo's Master of Social Work programme is dedicated to enhancing students' communication skills, critical thinking and problem-solving abilities, preparing them for successful post-graduation employment.
To accomplish this, a platform was needed that could support both formative and summative assessments, allowing students to thoroughly document their development across nine essential social work competencies.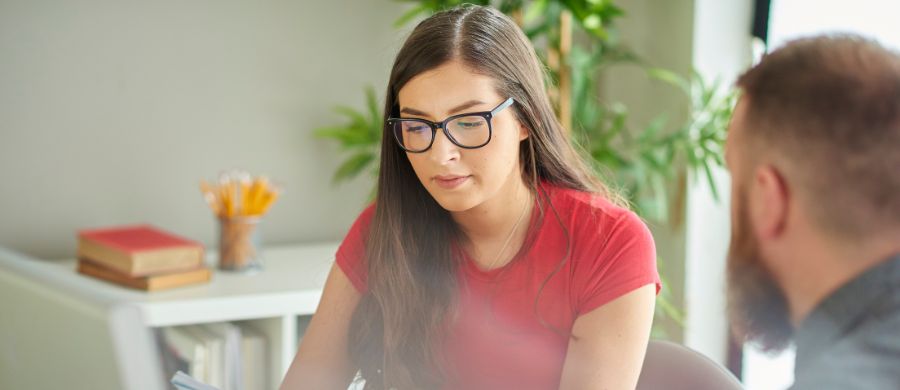 The solution
PebblePad's flexibility enabled the design of customised workbooks and assessments, that aligned with program objectives and the requirements set by professional accrediting bodies.
The University of Waterloo created a PebblePad workbook with specific sections to guide students in identifying and expressing their professional skills.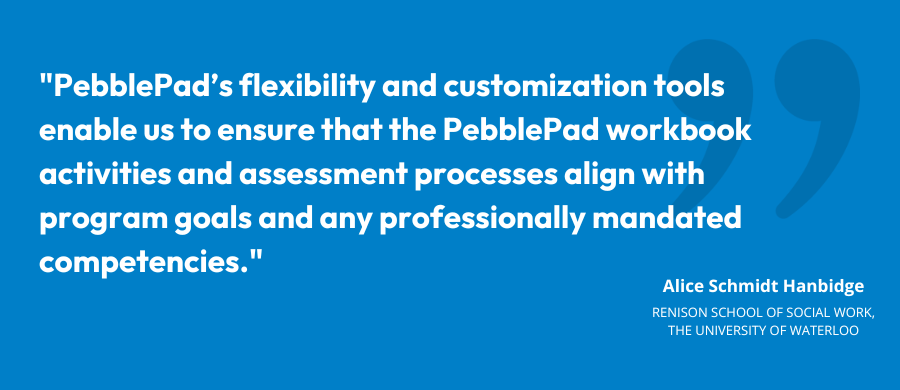 PebblePad has delivered many key benefits to the University of Waterloo. Firstly, scaffolding and supporting the capture of evidence essential for credit, auditing and accreditation, ensuring the program's adherence to standards.
Secondly, streamlining online review and feedback processes, making them sustainable and highly efficient.
To read the full case study complete the form below.