At the core of PebblePad lies our extraordinary community of practitioners and users. Recently, I had the joy of reconnecting with many of you during the PebblePad 2022/23 world tour. It was truly inspiring to hear a myriad of perspectives (yes, pun intended!) on the teaching, learning, and assessment challenges faced by both familiar faces and new enthusiasts.
Drawing inspiration from the success of our recent events, I am thrilled to introduce Perspectives—a dedicated newsletter for our customers to share experiences and best practices. This initiative ensures that the spirit of sharing and connection extends beyond in-person events, making valuable insights accessible to everyone.
Perspectives will feature stories of PebblePad practice, provide updates from PebblePad HQ, share news, ideas, and a variety of PebblePad-related content crafted to inspire, inform, and enrich your PebblePad journey.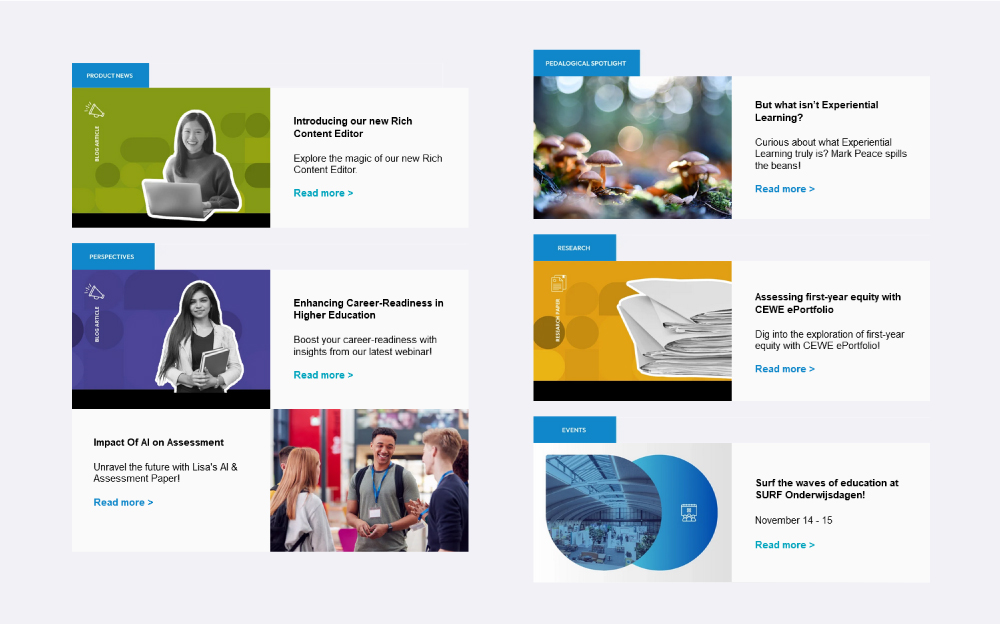 We invite you not only to savour, share, and actively contribute to Perspectives but also to get in touch and share your unique PebblePad story.
Your experiences shape our community, and we would love to showcase your journey.
To share your story in Perspectives, please email marketing@pebblepad.com with PERSPECTIVES in the subject header.