Telford, 11 October 2023 – This week has proven to be an exceptional one for PebblePad, as the company's talented team members garnered well-deserved recognition at the prestigious Midlands Women In Tech Awards. The celebration was in full swing as Christa Bridges, an indefatigable member of the PebblePad family since 2020, clinched the coveted Apprentice Award, solidifying her position as a rising star in the tech industry.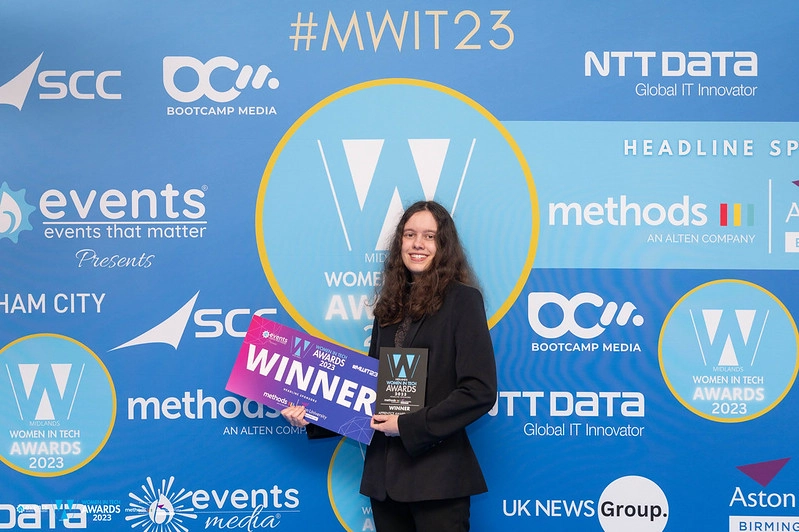 The Midlands Women In Tech Awards, known for honouring outstanding achievements and contributions of women in the technology sector, also saw PebblePad's CTO, Toni Lavender celebrated for her achievements. Lavender emerged as a finalist in not one but two categories—the Shining Star Award and the Innovator Award, underscoring her exceptional skills and innovative prowess.
 "We are immensely proud of Christa and Toni for their well-deserved recognition at the Midlands Women In Tech Awards," said Shane Sutherland, CEO and Founder of PebblePad. "Their achievements underscore the commitment to excellence and innovation that defines PebblePad as a company. This recognition is a testament to the hard work, dedication, and talent that our team brings to the tech landscape."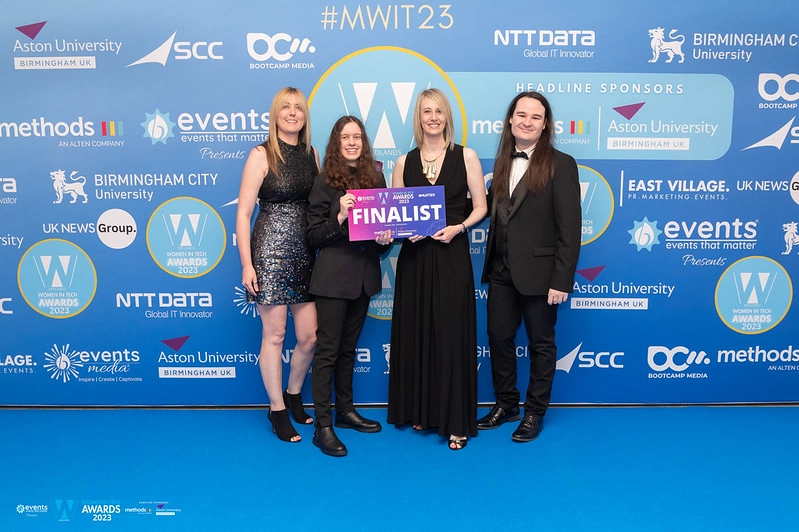 The awards ceremony served as a momentous occasion for the entire PebblePad team. The evening was not only a celebration of individual achievements but also a reflection of PebblePad, which continues to stand at the forefront of technological innovation, driven by a diverse and talented team that consistently pushes boundaries and breaks new ground in the tech landscape.
About PebblePad
PebblePad is a leading online Learning Journey Platform dedicated to helping educators deliver student-centred learning experiences and cultivate future-ready graduates. Beyond its role as a powerful eportfolio platform, PebblePad offers sophisticated tools to support a diverse range of teaching and learning processes. It addresses gaps in integrative and experiential learning & assessment that traditional Learning Management Systems and eportfolios cannot bridge. PebblePad's unique set of feedback and assessment capabilities further enriches its feature set. The platform is successfully transforming the learning